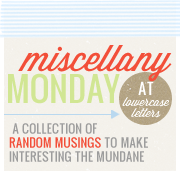 for our anniversary in october, my sweet husband bought us tickets to see dave matthews band in november. i like dave matthews band! and after seeing them in concert...i like them even more! they were excellent! i especially like dave matthews and tim reynolds (an uber talented guitar player) live cds...and thought how awesome it would've been to see tim reynolds playing with dave...and to our surprise...tim reynolds was there! score! caleb and i had so much fun!
(view from our seats)
(caleb and i at the concert)
2. christmas time is here...happiness and cheer...
i love christmas...it is absolutely my favorite time of the year! this christmas will be extra special because it will be jude's 1st christmas...well, technically his 2nd, but last year he was 14 days old...so this year will be totally different. this is also my first year with a fake tree...every year caleb and i would get a real tree...i love the way they look and smell...but, we thought it'd be better to use a fake tree with our little man who gets into

everything

now!
(our christmas tree...notice the lack of ornaments at jude's eye level)
this friday, my little one will be one!
i can't believe it! we are having a birthday party for him on saturday. i will post pictures of the decor and the party next week...here's a preview...his invitation. i let caleb pick the theme...so, my one year old is having a robot party!
lately i've had a lot of anxiety, and i've have been clinging to the scriptures...particularly this one:
rejoice in the Lord always; again i will say, rejoice. let your reasonableness be known to everyone. the Lord is at hand; do not be anxious about anything, but in everything by prayer and supplication with thanksgiving let your requests be made known to God. and the peace of God, which surpasses all understanding, will guard your hearts and your minds in Christ Jesus.
i'm a major worrier...

major

...and so, as a comfort to myself, when i feel that anxiety taking over, i've just repeated this verse over and over to myself and prayed this verse as my prayer...as a reminder that the Lord has all things in his control. we live in a fallen world, and there are trials and consequences of sin, but it doesn't matter,

the Lord is at hand

...
a great thing to remember this christmas as we celebrate Jesus...that He is in control today, just as He was over 2000 years ago when a young mary was told she would be with child and He would be our

savior

...