this past weekend was my best friend's baby shower. i, along with her sister-in-law, hosted the event at my house.
for decorations, i decided to make pom poms and banners
. tomorrow i will post pictures from the baby shower.
today, i will show you how to make these adorable, easy decorations that can beautify any party decor!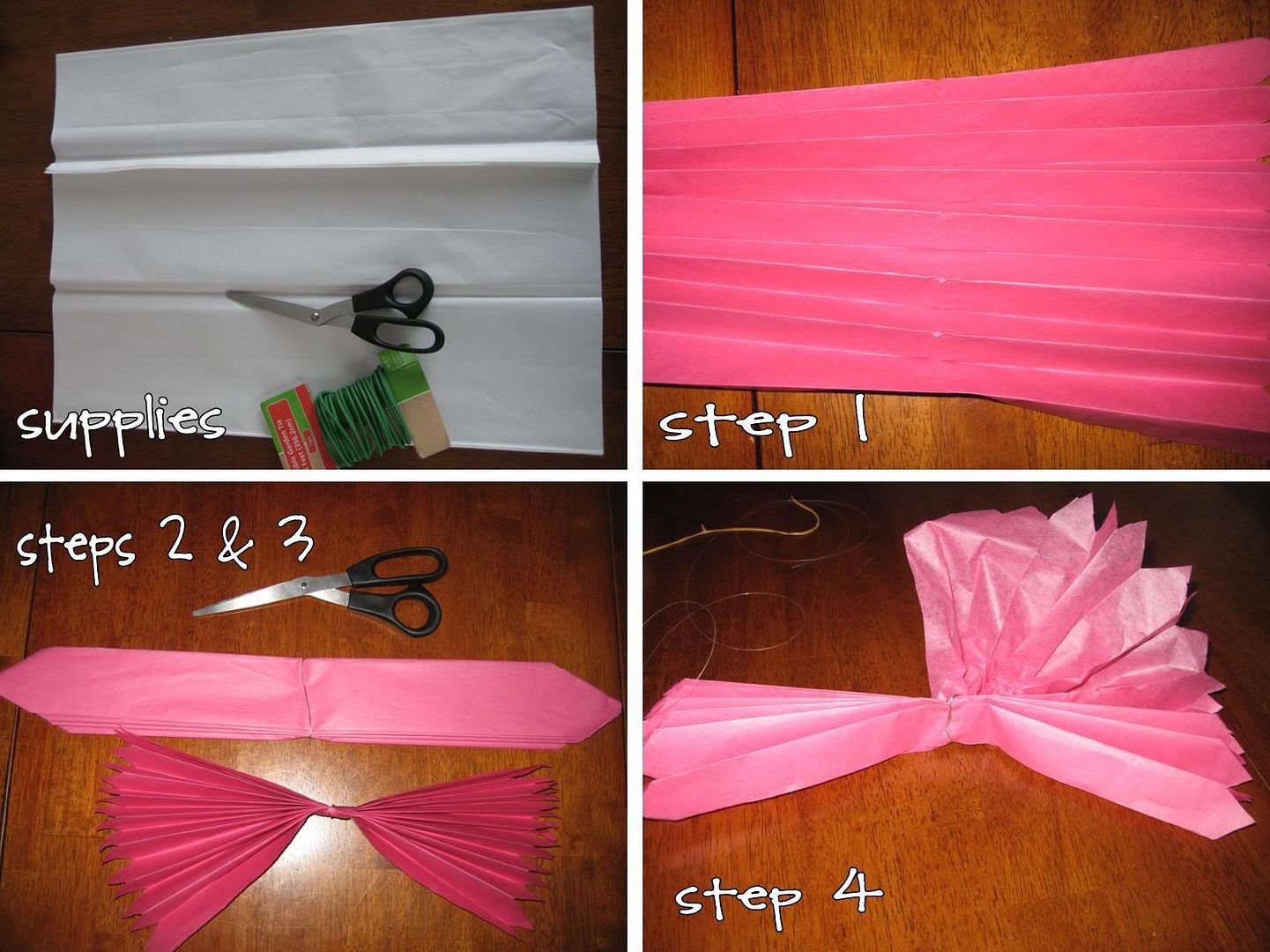 8 20x30 sheets of tissue paper per large pom pom (4 sheets for small poms)
floral or garden wire
scissors
fishing line
step 1:
fold tissue paper like an accordion, make the first one about 1 1/2 inches and then go from there. creasing with every fold.
step 2:
fold a piece of floral wire over the center and twist.
step 3:
cut the edges of the tissue paper into points or round them. i did points because rounding was too hard for me. the tissue paper is thick and hard to cut.
step 4:
tie a piece of fishing line, or ribbon if you like, to the wire in the center. then
slowly
pull apart the layers. i emphasize the slowly part because you don't want to tear the tissue...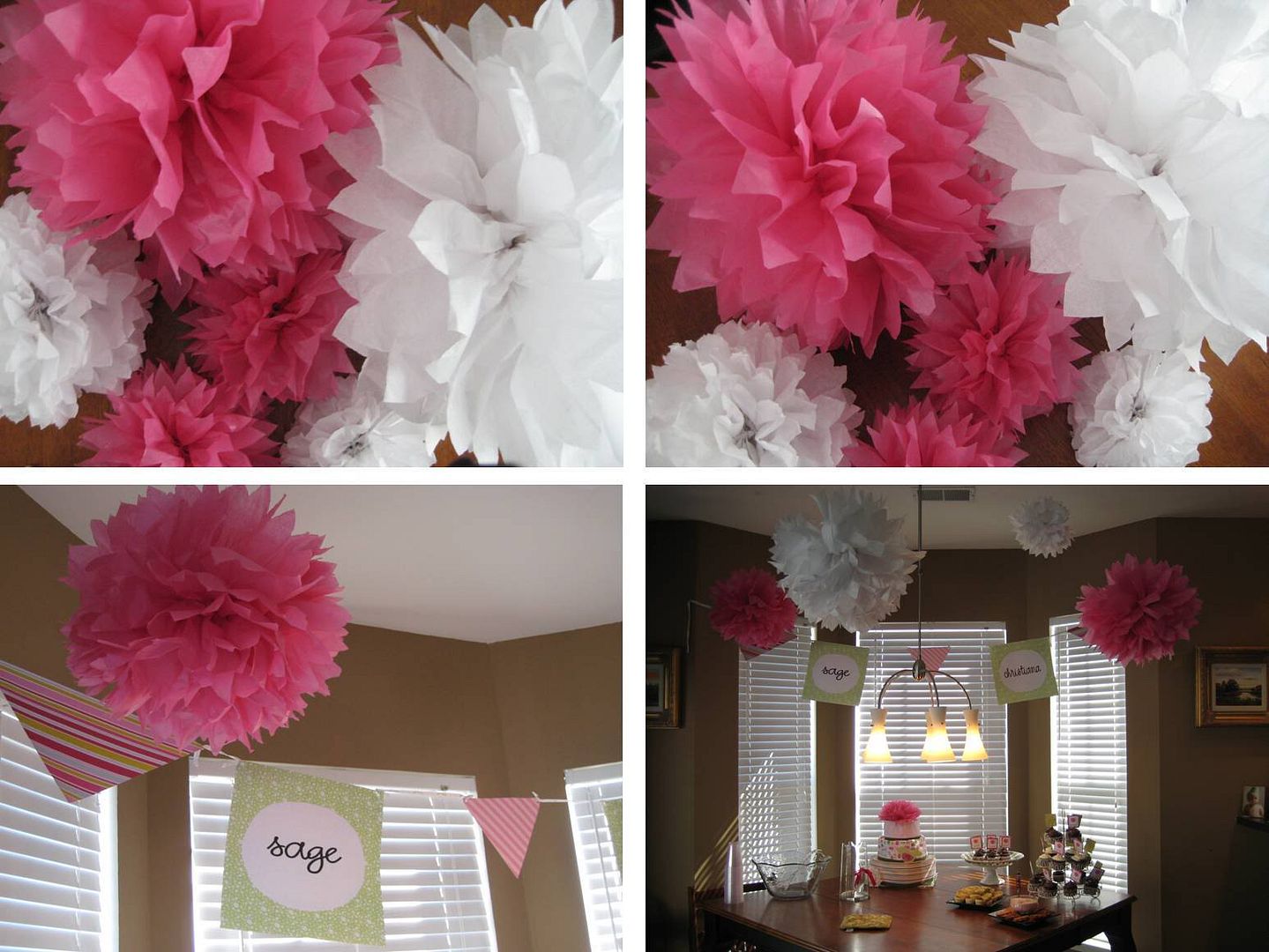 pretty pom poms